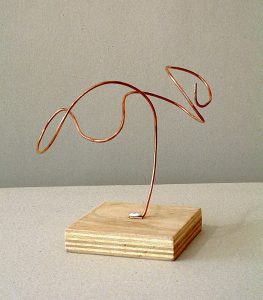 Choosing a career path is one of the most difficult decisions any professional undertakes.
WorkwuT is here to make that easier!
As a graduating high school student, you need to make a decision that will significantly impact your life: your future profession.
You may be considering some of the notoriously difficult career fields such as engineering, medical, or finance.
Along with this dilemma, you may face stress trying to navigate the best schools, the smoothest academic path to your intended profession, certifications and other requirements for your career, job opportunities, and salaries.
At WorkwuT, we are committed to providing guides detailing all the important information about academic programs and careers from one simple and comprehensive source!
Likewise, at a certain point during your schooling, you may be uncertain if you made the right decision due to the demanding course content or the nature of the work at hand.
Our team knows students and graduates often wish to change their minds but worry it may cause unnecessary hardship and prolong their schooling or training.
We keep this in mind while detailing our articles and guides, making sure you know how to smoothly transition from one career to another.
Our Vision
WorkwuT understands students face an incredible amount of stress when deciding on the next steps after high school.
We also know that pressure may be coming from various surrounding sources, such as friends, family, and professors to make a decision quickly.
At this time, it is beneficial to have a website you can trust to provide accurate information, answer all your questions, and offer direction when you need it the most.
We strive to be that helpful resource, anytime you need us.
How We Help
We help students, professionals and graduates, just like yourself, easily find answers to both popular and unique questions alike.
Whether you need to:
Research a specific career thoroughly
Compare two fields or two professions
Find out if you can transition from one profession to another
Discover if a program is rigorous or not
Examine the classes and work for a professional program
Locate the best schools and online courses
Find resources for a field or career
And more!
We have it all!
What Inspires Us
Every single day, our WorkwuT team conducts in-depth research, compiles relevant results, and presents them in an exciting way!
We are constantly inspired and motivated because:
We know how big a life decision a career is.
We know how intimidating entering a professional program can be.
We understand is difficult to find the answers to your school or career questions.
We want to help young adults learn more about their passions and their strengths.
We want to teach students about the opportunities and career advancements that are open to them.
We desire all students to reach their full potential, land the job of their dreams, and obtain an excellent salary.
We do not want students to feel stuck in a career simply because they already started or graduated from a specific program.
Who We Are
Our team is a group of exceptional researchers and writers who are passionate about helping students navigate the worlds of engineering, nursing, and finance.
As we already know you have so much on your plate, we dedicate ourselves to lightening your load and making your life a little easier.
Contact Us
Feel free to reach out to me on LinkedIn or via the below form.
We strive to create a simple, straightforward database for all our guides.
We hope we can make your time spent on the world wide web pleasant and eliminate your need to spend hours or days researching your questions.
Simply navigate to the top of the page, choose your professional field, and navigate easily from there or use our handy search bar!
If you have any questions, concerns, or requests, please feel welcome to contact us! Fill out the following form and we will be delighted to hear from you!